Audio Technik is West Australia's largest provider of professional live audio solutions. Our team of specialists each has decades of experience in facilitating large events.
We specialise in large concert events and festivals such as Falls Festivals, Groovin the Moo, and Listen Out, and have provided audio for acts such as Beyonce, Taylor Swift, and Tame Impala.
PARTNERS
We are lucky enough to work with some of the finest arts organisations in the country. Here are some of our partners:
As WA's State Orchestra our sound is everything and we require audio systems capable of covering a wide range of dynamics with the full sonic spectrum from the highest highs, to the lowest lows. So when it comes to audio hire we demand the best.
Audio Technik's attention to detail and unique knowledge helps us to deliver everything from huge outdoor events performing to 30,000 people all the way down to small community shows across regional WA with the same care and passion meaning we know we're going to get the perfect result every time.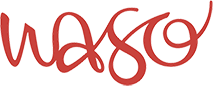 Tom Rogerson
WASO Production Manager
Audio Technik has been involved with Perth Festival since 2010 and became an official partner of the Festival in 2019.
Audio Technik love supporting the arts and for a few weeks every summer, the best artists from Western Australia and the world come together for Perth Festival.

OUR TEAM
Our team is the most experienced in the state, with decades of delivering solutions in the live concert market.
KADE WARD
Senior Systems Tech
LEWIS PATON-RYAN
General Manager
ROBBIE HOCKLEY
Operations Manager
ROB KNOWLES
Inventory Manager
At Audio Technik we have a wide range of audio equipment in our hire inventory including major L'Acoustics and d&b audiotechnik concert systems.
Contact us today to arrange a quote for:
SPEAKERS:
– d&b Audiotechnik J-Series, V-Series, and more
– L'Acoustics K2, KARA II, and more
MIXING CONSOLES
– Avid S6L and Profile
– Digico SD5, SD10, SD12, and SD11
– Midas Pro2
– Yamaha CL5, TF1, and TF Rack
IEM AND WIRELESS MICROPHONES:
– Shure PSM1000, Axient, UHF-R, and ULXD
– Sennheiser 2000 Series
… AND MANY MORE!
If there's anything in particular you're looking for feel free to get in contact and we'll scour our network of trusted suppliers to get you the right item at the right price.
CONTACT US
Due to the nature of the events industry, our phone may not always be manned. For hire enquiries, the best way to contact us is using the form below!